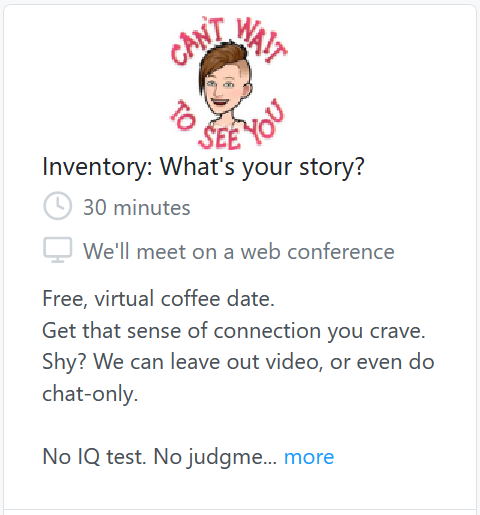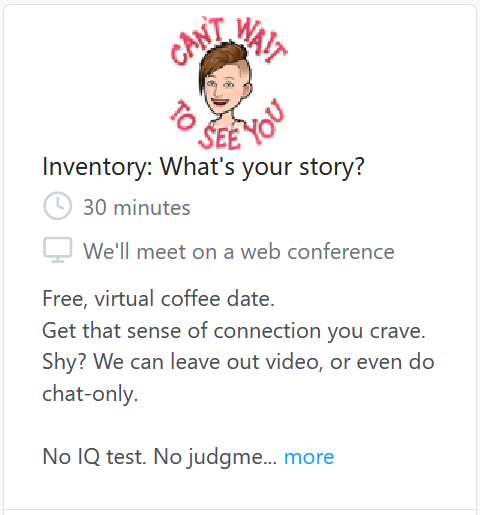 You DON'T have to be
🙄 'ready,'
🙄 hopeful, or
🙄 in a good mood
when we meet.
You can't engineer authenticity.
Wanna confide in a someone who does care, but doesn't meddle?
"You helped me hear me. Right away. I wish I'd done this years ago."


R.B. Asheville, NC
"I don't have to be nervous about "OMG, I have to say only 10% of who I am" for fear of overwhelming you."


K.W. Portland, OR
"I'm energized and not exhausted, even when we talk about my least favourite topic: me!"


T. Nemeth, introvert-land
Check out what times might work for you:
Suspicious? Good.
I truly appreciate sincere criticism, doubts, concerns, hesitancy, questions, and plain-spoken feedback. (Hold the sugar!)